Here at iGlaze, we are pleased to be able to offer such a wide and excellent range of beautiful and elegant double glazed uPVC French doors and Patio Doors.
Choosing the right door to enter your garden from your home is crucial. The right door can bring natural light and warmth into your home and allow you to view your garden from the comfort of your couch. Maybe you currently have a large window in a room that backs on to the garden, which would benefit greatly from having a set of doors installed in its place.
Getting it right first time
Whether you are choosing uPVC French doors to exit your home into the garden or uPVC patio doors as a divide between a conservatory and a room, these doors will create an important first impression.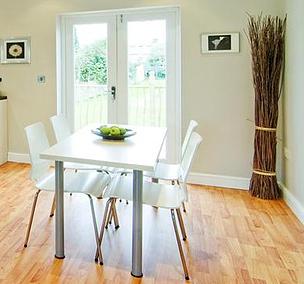 We feel we offer some of the highest standard and specification uPVC doors in the industry at a really competitive price, from our wide selection of doors you can be sure to find the right door to suit your home and your budget.
It's important that you spend some time thinking about the sort of doors that will suit your home, your family's personality and your lifestyle. We are happy to sit and discuss the best uPVC door options for your home with you as we understand getting it right first time.

Why not contact us with any uPVC French door or patio door concerns that you have?
we can even offer you a free, no obligation quote. Here at iGlaze we don't pressure you into purchasing our doors and services, we know that once you have seen the excellent quality of our products, the high standards of our services and the competitive prices we offer, the product will sell itself.
– we're always happy to help!
Call us today on: 01767 765440